With the beautiful Cloud pattern of a luxurious, exquisite combination of subdued colors, this vintage rug is a masterpiece to style your interior decor in an elevated way. This modern rug is woven in Turkey from luxurious super silky soft cotton and polypropylene fibers that are built to last, making it a perfect choice for high-traffic areas or in case you have kids or pets. This exclusive abstract rug is new in our rug collection with the magnificent understated pattern that floats borderless all over the rug. This contemporary anti-slip rug is lavish and formal, creating a complete finishing look for both indoor and outdoor settings. The ordinary rectangular shape and eco-friendly feature combine to give a modern twist to your bedrooms and living room decor.
Specifications:
Sizes:

 

(60CM x 110CM), (80CM x 150CM), (120CM x 170CM), (160CM x 230CM), (200CM x 290CM)
Front Material: Polypropylene/Olefin
Back Material: Cotton
Washing Instructions: Hand 

Washable
Inspired by centuries-old designs, Oxford Homeware offers the finest vintage rugs to amplify an updated traditional modern decor to your place.
- Oxford Homeware has unveiled these beautiful vintage carpets to create an inviting ambiance in vintage style in any place in your home.
- These antique-style carpets are crafted from 100% synthetic fibers, which makes them stand the test of time while giving your place a gorgeous finish.
Gorgeous antique rug with ultra-soft sleek piles
This traditional vintage rug is made from excellent quality polypropylene with beautiful slightly trimmed silky soft piles. Its subdued pattrens and muted shades make these carpets an ideal choice for anybody who appreciates mid-century modern style inauguration to their place.
Beautiful Time-honored Medallion Patterns
- This marvelous vintage rug is weaved using top-notch quality material in exquisite medallion styles and is a smart option to switch your traditional decor into a time-honored modern and luxury one.
- Oxford homeware presents this rich style rug with some other extra worth noting features, like its abstracted and distressed pattrens that lend a sense of harmony, warmth, and regal flair to any corner immediately.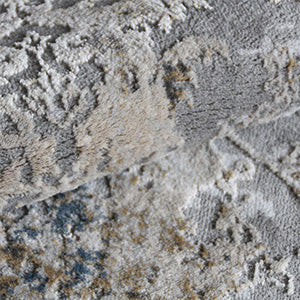 Multiple Designs
At Oxford Homeware, we are always trying to provide you with a high-end product that will jazz up your home. There are a variety of stunning scandi style designs available for this beautiful vintage in stock, so don't wait any longer, add this rug to your interior settings now.
Variable Sizes
Oxford Homeware genuinely cares about its consumers. This Turkish rug is available in a variety of sizes to suit your personal choices and interior setup. This modern yet traditional rug can be used in either the bedroom or the living room, depending on the size that you need.
Easy Washing
When cleaning this wonderful vintage rug, you need special care to keep in mind. This delicate design vintage rug is simply hand washable. This is because you may damage or decrease its soft weave while washing in the machine.